What's the Difference Between Coffin and Casket?
The difference between the two comes down to design more than anything else. We offer a curated selection at the lowest prices you can find.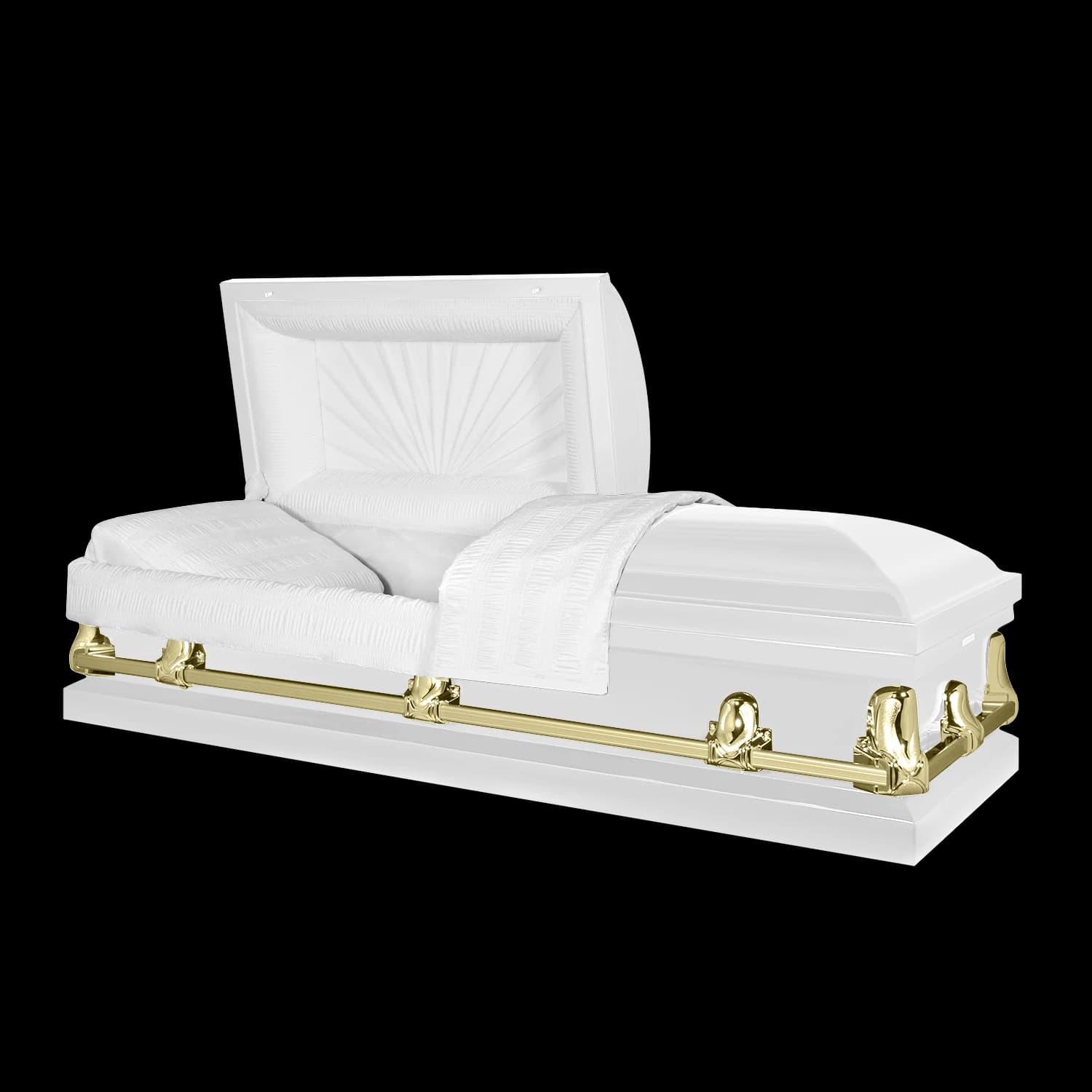 There are a lot of terms that are used in the funeral and burial industry, and some of them can seem like they mean the same thing. Coffin vs casket is a great example of this – what's the difference, exactly? And why are coffins so expensive? Let's take a moment to look at some of these important questions in the content below.
If you need to purchase a casket for a loved one who has recently passed, the team here at Memoria can help. We'll make sure you find something that is perfect for your needs and stays within your budget for the purchase. We understand that this is an extremely difficult time and we are here to help guide you through the logistical side of this matter. 
A Casket vs. Coffin
As you likely know, both can be used for human burial. The difference between the two comes down to design more than anything else. With a coffin, you'll see a tapered design that roughly matches the shape of the human body. In the case of a casket, the shape is purely rectangular, although they are often made to look more visually appealing through the use of any of a number of different design elements.
In addition to the shape difference, a casket is also fitted with rails that are used for carrying it. A traditional coffin will not have such rails. Yet another differentiating point is how the lid works – a casket lid is hinged while a coffin lid is simply removable.
So, which one will be right for you? Well, that depends on your preferences, of course, but caskets are by far the more commonly used option in modern times. When you picture a funeral, you probably first picture what is called a casket – even if some people may mistakenly refer to it as a coffin.
Popular Casket Materials
There are many different kinds of materials used to produce caskets. Wood is a common choice, but even within that category, there are several different species of wood that may be selected. Lower-cost options include oak and maple, while higher-end caskets may be constructed using cherry or mahogany. If you would like the appearance of a wood casket at a lower price point, you could opt for a wood veneer or laminate option, which would offer significant savings.
There are also many metal caskets on the market today. A steel casket can be selected in many different colors and, as you might expect, this option offers impressive durability. For those who have a significant budget for this purchase, there are also caskets available that have been made with pricy materials like bronze, copper, and even gold.
Understanding Casket Prices
If you have decided on a casket as the right choice for your family, you may be surprised to find that they can come along with a rather significant price tag. How much are caskets? You will often pay a few thousand dollars for a relatively typical casket. It's possible to spend five figures for a high-end version made from more expensive materials. On the low end, you'll still be looking at spending around $2,000.
One key point to keep in mind is that you can source a casket through Memoria rather than directly from a funeral home. Unfortunately, it's common for funeral homes to dramatically mark up the cost of a casket, leaving families to spend far more than they would have had to spend otherwise. If you visit a funeral home and are presented an extremely high price for a casket, don't assume that is your only option. You can work with us to secure a casket that meets your needs without paying the funeral home premium.
Let Memoria Help
As you go through the process of making the many difficult decisions involved with planning a funeral service, you might find yourself with more questions than answers. How much do caskets cost? Do I need the most expensive casket? With so much to do and so many emotions to deal with, you shouldn't be alone. Reach out to Memoria today to get assistance from our professional team. We look forward to serving you.