What Is a Celebration of Life?
Explore the concept of "Celebration of Life" in this insightful post. Unlike traditional funerals, these events focus on celebrating cherished memories and the relationships the deceased had with their loved ones. Learn how to plan a personalized and uplifting celebration, including venue selection, inviting speakers, personalization ideas, and creating a memorable memorial video. Embrace a more joyful approach to commemorating the life of someone dear to your heart with the help of our dedicated celebrant team at Memoria.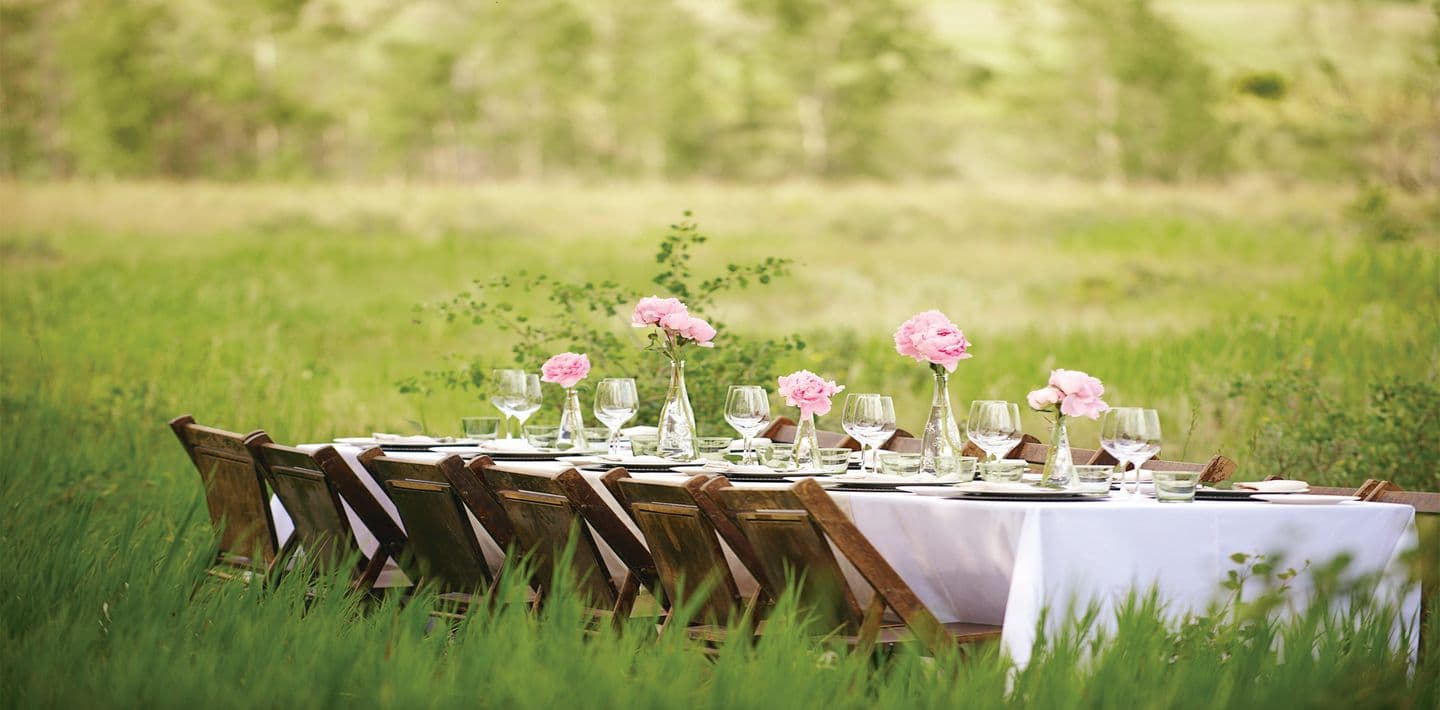 When it comes to funerals, Americans want less religion and more personalisation. As a result, ceremonies today are shifting from being formal events of mourning to more relaxed and reflective celebrations of life.
We would be honoured to support you in planning a befitting memorial ceremony – whether that's entirely family-led, or with our dedicated celebrant team. Go to Memoria to find out more.‍
This article explains what a celebration of life is and how it differs from a funeral. We also include some suggestions of how to plan a life celebration event.‍
What is a celebration of life?
Unlike a funeral, which is usually a sombre ceremony, a celebration of life is often a more joyful event that honours the relationships the deceased person had with those left behind. The death of a loved one is often a heartbreaking time, but the passing can also be an opportunity for reflection, and re-living fond memories shared with the deceased, rather than a ceremony of mourning.
While a funeral is often a sombre ceremony held in a church or chapel with religious elements, a celebration of life is often less formal and more celebratory event. Think of it as an upbeat memorial service. It is common for the deceased's family to encourage attendees to wear bright colours or the deceased person's favourite colour or sports team colours, rather than dressing head to toe in black.
At Memoria, we can work with families to help you arrange a befitting celebration of life to make your loved one's send-off unique.
When do you hold a celebration of life?
A celebration of life can be held whenever – whether that's days, weeks or months after the person has passed. Some families choose to have a celebration of life on the anniversary of their loved one's death. As the coffin or casket is not present during a celebration of life, families will often hold the service after the ashes have been returned, so the urn may be present. This also allows for an ashes scattering ceremony to be included as part of the event.
Rather than planning a funeral in the immediate days after the person has died, the deceased person's family have the time to catch a breath and plan a more personalised event that truly honours the life being celebrated.
How to plan a celebration of life
Planning a celebration of life is much like organising any other event or life celebration, such as a birthday party or even a wedding. Much like any other event, you'll need to choose a date, venue and guest list, and consider catering, music, personalisation, and someone to make the important announcements on the day. We explain these in more detail below.
Much like these gatherings are is usually done without hiring an official event planner, you don't need a funeral director to host a celebration of life. But if you'd like some help planning the service, Memoria's team can help. We can even put you in touch with a funeral celebrant to lead the service.
1. Where to hold a celebration of life?
A celebration of life isn't usually a formal event, so it doesn't need to be held at a funeral home or chapel. The send-off should celebrate the things the deceased person loved in life, so factor in their passions when choosing where to hold a celebration of life.
Consider a location that held a special significance:
Did they have a favourite restaurant, beach or fishing spot?

Were they a green thumb? A park or botanic garden might be a lovely spot, in that case.

Or were they fond of hosting parties or backyard barbecues at home?

These passions might help you to decide on a location.
If you are including a committal or ashes scattering ceremony, the location may also be suitable to host the celebration of life. If that is the case, factor in the interment when considering the venue.
2. Consider a funeral celebrant
A celebrant can help to officiate the service and introduce others taking part in the ceremony, like speakers. They can help create your loved one's life story or eulogy and can often help plan the event with the family if requested.
Our Memoria Celebrant Directory lists some excellent funeral celebrants. You can review their profiles, or ask your dedicated Funeral Advisor for a personalised recommendation.
Alternatively, a family member or close friend could officiate if preferred. If you aren't hiring a professional, consider someone who would be confident enough to perform the honour and won't become too emotional.
3. Invite speakers and tributes
You might like to include those closest to the deceased to say a few words, read the eulogy or a poem or prayer, or perform a piece of music. As mentioned above, consider someone who would be confident enough for the honoured task.
If it's appropriate, you may even consider an 'open mic' for any guests to share a fond memory of the deceased.
A way to involve more of the guests in the memory-sharing is to ask them to write down fond moments of the deceased person in a memory book or memory box. The celebrant or officiator can later read these aloud.
4. Personalise the celebration of life
There are no rules when it comes to a Celebration of Life. So when it comes to personalising the service - the world is your oyster!
Why not make a playlist of your loved one's favourite music for everyone to enjoy? If you need some more inspiration, read our article on Selecting the Right Funeral Song. We've also created a Youtube playlist for your convenience.
When it comes to personalising the celebration of life, keep in mind the deceased person's passions. Movie or music memorabilia may be a nice touch if they were a super fan. Or if the deceased was an avid collector, you might display some of their prized items on a memorial table next to their photo and urn (if one is being displayed). Or perhaps they had won some significant awards or medals worthy of displaying.
5. Create a memorial video or photo slideshow
A memorial video with footage or photos, or a slideshow of scrolling pictures, can add a lovely touch to highlight the person's life and accomplishments. It also creates a focal point for mourners to look without a coffin present.
A photo slideshow can be done simply by a tech-savvy relative or friend by using a computer software program like PowerPoint. Alternatively, you can always hire a videographer from Memoria if you want to pay for a professional service.
You'll just need to arrange audio-visual components at the venue, including a laptop, projector, screen and an amplifier. If hiring a function space, speak to the venue staff to help arrange this.
6. Decide on catering and refreshments
Did your loved one have a favourite food, sweet, drink, or national cuisine? You might like to include catering options that reflect their favourite food or something from their culture.‍
7. Invite guests
It's becoming less common for funeral and memorial notices to be advertised in the newspaper. Consider creating a free obituary website through Memoria through which you can invite relatives and friends, share all service(s) details, collect donations and much more.
Ceremony planning can feel overwhelming, but we're here to help. Give our customer support team a call and we can help you plan a celebration of life befitting of your loved one, that you and your family are comfortable with.