Selecting the Right Funeral Song
For some families, it will be important to include songs with religious significance, while other families will simply want songs that strike the peaceful, calming tone appropriate for the event at hand.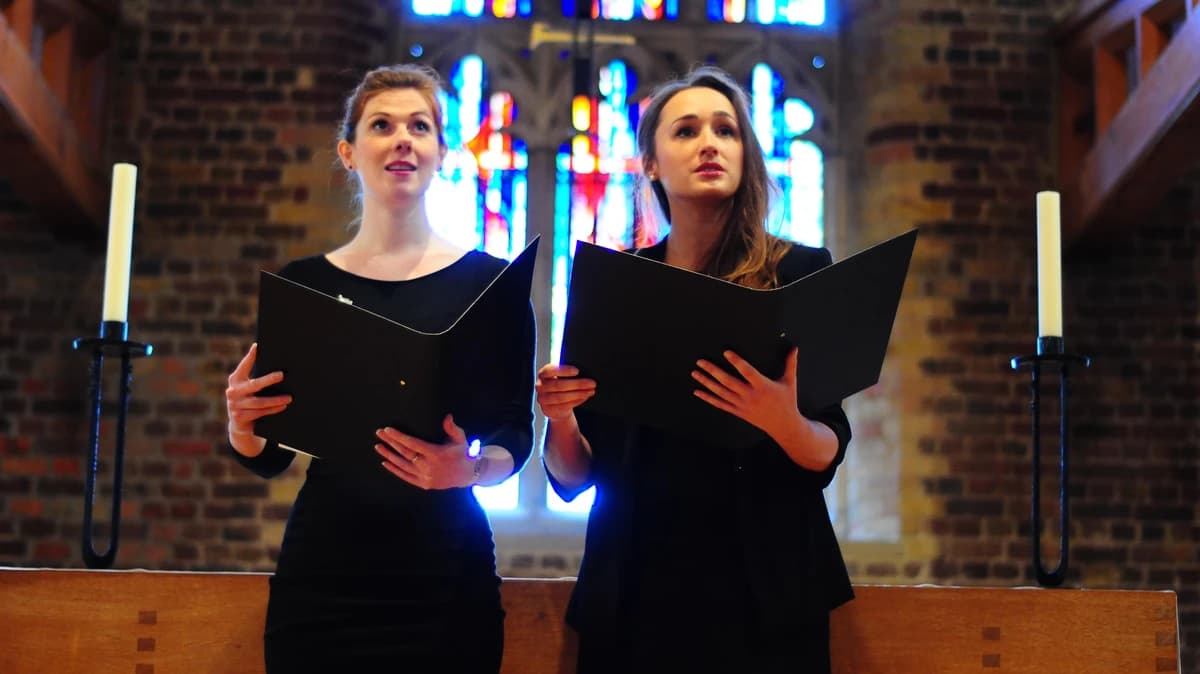 Funeral songs will help a service come together and pay an appropriate tribute to the individual that has been lost. For some families, it will be important to include songs with religious significance, while other families will simply want songs that strike the peaceful, calming tone appropriate for the event at hand.
So if you've lost someone close to you recently and you're looking for the perfect funeral song for their service, the below selection may help. Note that you can also listen to our selection directly on our Youtube playlist.
What Makes a Good Funeral Song?
Not every song is going to make a suitable choice for the funeral setting. When picking celebration of life songs for a funeral, keep in mind that you will have a wide audience at the end, likely with people young and old and from a variety of backgrounds. You want the songs you pick to be suitable for everyone while also properly honoring the deceased at the same time.
The list below highlights some things to keep in mind when picking our funeral songs.
Honoring religious traditions. If the person that you have lost held a deep religious faith, you'll likely want to start with that faith when picking out the music. Most religions have a long list of songs that are often used for funeral services, so consulting such a list could give you plenty of ideas.

Personal favorites. It's also suitable to include a personal favorite song of the deceased, even if it is not something that would be considered a "traditional" funeral song. It might help to ask around to friends and relatives to see if they have suggestions for songs that you could use.

Do your homework. For any song that you aren't personally familiar with, listen to the song carefully a few times and even seek out the written lyrics so you can read them before the funeral. You won't want to pick a song casually only to realize later that some of the lyrics don't really suit the funeral setting.
Popular Funeral Song Options
While we strongly encourage you to pick something out that has a special meaning, you can certainly turn to a list of popular options as a good starting point. If you would like to play songs that are commonly used in services within the Christian faith, consider the following –
Amazing Grace

A Mighty Fortress is Our God

Beautiful Savior

How Great Thou Art

My Sweet Lord
For a service that will not have religious themes, there are still plenty of excellent options, such as –
Hallelujah, Jeff Buckley - This is a popular choice for funerals. Buckley's smooth voice, accompanied by beautiful lyrics makes this song a true classic for a funeral service.

Over the Rainbow, Various Artists - Whether you use the Hawaiian-influenced rendition by famed IZ, or a more traditional version of the sweet-lullaby, Somewhere Over the Rainbow evokes emotions of joy and lets the tears flow all in the same song.

My Way, Frank Sinatra - When a life was full of love and spirit, it might just make sense to pay tribute through an uplifting song like My Way that celebrates that person who always brought the best out in everyone.

What a Wonderful World, Louis Armstrong - With lyrics that everyone knows, and a touching tribute to the lovely world mom or dad created for you, What a Wonderful World reminds us of all the things we'll miss about mom or dad.

Tears in Heaven, Eric Clapton - A ballad written by Eric Clapton and Will Jennings about the pain Clapton felt following the death of his son.

Time to Say Goodbye, Sarah Brightman & Andrea Bocelli - Italian opera powerhouse (and visually impaired) Andrea Bocelli, along with Sarah Brightman, sing a powerful and moving serenade to say goodbye to your loved one.

Candle in the Wind, Elton John - Originally written in honour of Marilyn Monroe, John performed a rewritten version of the song as a tribute to Princess Diana.

Three Little Birds, Bob Marley - If you're looking for a positive and celebratory song, the gentle reminder in the swaying sounds of Bob Marley might be perfect. Rhythmic and melodic words soothe guests with the message that we don't have to worry, because everything's gonna be alright.

Goodbye's the Saddest Word, Celine Dion - This ballad, sung by Celine Dion, speaks to the loss of a mother unlike almost any other song out there.
Your Family is Our Priority
Memoria understands that your family is going through a difficult time. The grief you feel is sadly just part of this process, but you shouldn't have to bear additional stress in the form of funeral planning concerns. Get in touch with us today to learn more about how we can help you create a beautiful, affordable funeral service to honor your loved one.