Step-by-step Guide to Arranging a Funeral Service
Learn how to plan a memorial service step-by-step with our comprehensive guide. From arranging organ donation to choosing a service officiant, selecting music, and creating funeral stationery, our guide covers everything you need to know. Ensure that your loved one's memorial service is a meaningful and memorable tribute by following our expert advice.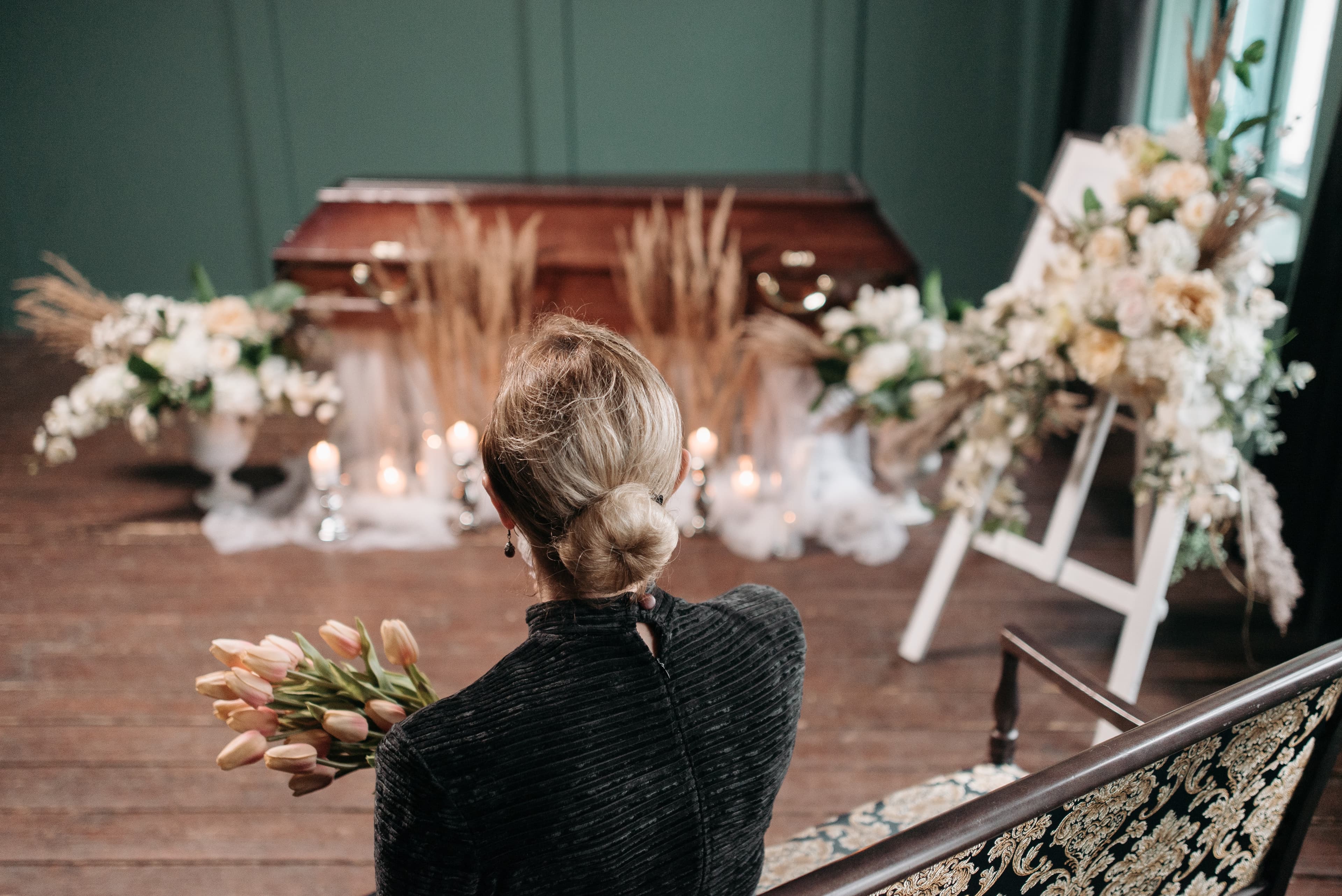 Planning a funeral is a difficult process, especially when you are dealing with the loss of a loved one. You have to deal with various tasks such as deciding the type of ceremony, selecting a location for the service, and more. In this step-by-step guide, we will discuss each of these tasks in detail to help you plan a meaningful funeral service.
Arrange for organ donation, if applicable

Organ donation is a personal choice, and it is essential to find out if your loved one wished to be an organ donor. The designation will be listed on the person's driver's license. If so, let hospital staff know immediately (or call a nearby hospital if your loved one died at home). Organ donation is time-sensitive, so it's important to act quickly. Organ donation can help save many lives, and it can be a meaningful way to honor your loved one's legacy.

Surround yourself with family and close friends

Dealing with the loss of a loved one is a difficult process, and it's important to surround yourself with family and close friends. "It will be difficult for you to handle everything on your own. We encourage you to get your family and close friends involved. Ask them to gather family photos, write down the stories they'd like to share, and talk to them about the best location for the event. This will not only help you with the planning process but also provide you with emotional support during this challenging time.

Decide the type of ceremony you will hold

There are various types of funeral ceremonies, and you need to decide what type of ceremony you want to hold. You can plan for a short funeral followed by cremation, cremation followed closely by a memorial service, a simple cremation followed by a scattering ceremony. The great thing about cremation is that you have plenty of options to remember your loved one in a unique way. It's important to take the time to think about what type of ceremony would best honor your loved one's memory.

Pick the date of the service

Setting a date for your loved one's funeral may depend on a number of factors. It's important to choose a date that works for the majority of the family members and close friends.

Choose a location to hold this service

A service can be celebrated almost anywhere – a church, your home, a public space, beach, or park, the possibilities are endless. You will want to choose a place both meaningful and convenient. Consider such practical matters as cost, availability, number of attendees, and accessibility. The location of the service can play a significant role in how memorable the event will be for all those in attendance.

Inform guests

You will want to invite guests as soon as you have settled on the service time and place. Don't forget to check the address book or cell phone contacts of the deceased when drawing up the invitation list. A public announcement, social media, and an online obituary will help spread the word. Make sure to give your guests enough notice to make travel arrangements if necessary.

Choose a service officiant

Funeral officiants (or celebrants) are professionals who work with families to make sure the ceremony reflects the deceased's personality, culture, values, and wishes. Keep in mind that you can also designate a family member or friend to lead the service. It's important to choose someone who can deliver a meaningful ceremony that reflects your loved one's life. Memoria can help with finding the perfect match.

Select family and friends to deliver eulogy

A eulogy is meant to communicate something about who your loved one was as a person. Choose people to deliver eulogies who can share memories and stories that speak to their character. For maximum impact the eulogy should last no more than 15 minutes; often five minutes are plenty.

Choose readings

Quotes from spiritual leaders or poets make popular readings. Choose some special favorites of the deceased, or check the web for compilations of appropriate selections. You could also include excerpts from the person's own inspirational writings or letters.

Choose music

Almost any type of music can be appropriate: traditional hymns, classical pieces, or contemporary songs; consider incorporating some music that was special to the deceased. You may want to play soft background music while guests arrive and depart, and intersperse musical interludes among the readings.

Pick an urn

Depending on when you hold the ceremony, you can elect to have the urn present during the service. When you select an urn, ensure it's appropriately sized so that the ashes will fit inside the urn (a standard urn holds 200 cubic inches, which corresponds to a normal adult).

Order funeral flowers

While not required by any means, many families choose to have flowers present at a funeral ceremony. The most popular arrangements include standing sprays, wreaths, and baskets.

Create funeral stationery

Funeral stationery is a very important part of any funeral and memorial service. There is almost always some kind of program handed out at the service helping inform guests of information associated with the service and also helping them follow along with the service. Many people will also keep those as keepsakes.

Create a guest book

Guest books offer the perfect way to capture all the service visitors, memories and stories of your loved one.

Arrange family transportation

It has become customary for the immediate family to get to the next service (cemetery or reception) in a limousine or sedan that can seat many people. However, some families also elect for a procession. In that case, we always recommend involving 1-2 police escorts to ensure safety and smoothness of traffic. Memoria advisors will be happy to arrange transportation for you based on your preferences.

Choose location to hold the reception

After the memorial service, some families may choose to host guests in a different location for food and drinks. Once again, this can be crafted to reflect what your loved one would have wanted or your imagination. We have helped families host at a golf course, in a park, and even paddle out to sea. When thinking about the venue you will need to consider how many people might attend but know that you have full flexibility in terms of the location.

Arrange food and drinks

You may choose to provide food yourself, work with a caterer, have a potluck, or hold the event at a restaurant.

Write and publish an obituary

Typically, an obituary serves as a notice to the community that someone has died and a way to share service details. Consider writing down your loved one's biographical details and special characteristics. Obituary writing can be handled by a friend or family member or by our professional obituary writers. Get in touch!
Memoria offers a modern, tailored, and compassionate approach to cremation and memorial services. We make sure wishes are honored so you and your family can focus on taking care of each other.