8 Memorial Ideas For a Non-Traditional Funeral
In this captivating post, we break free from traditional funeral norms and explore eight heartwarming ideas to create a personalized and unforgettable memorial for your loved one. Say goodbye in a way that reflects their uniqueness and celebrates their life with family and friends. From a favorite restaurant gathering to an open house at home, from honoring their hobbies to hosting a movie night, this post is brimming with touching ways to pay tribute. Discover how giving back to the community or holding a memorial on their birthday can infuse the occasion with even more meaning. Don't miss out on this empowering guide to crafting a heartfelt farewell that cherishes the cherished.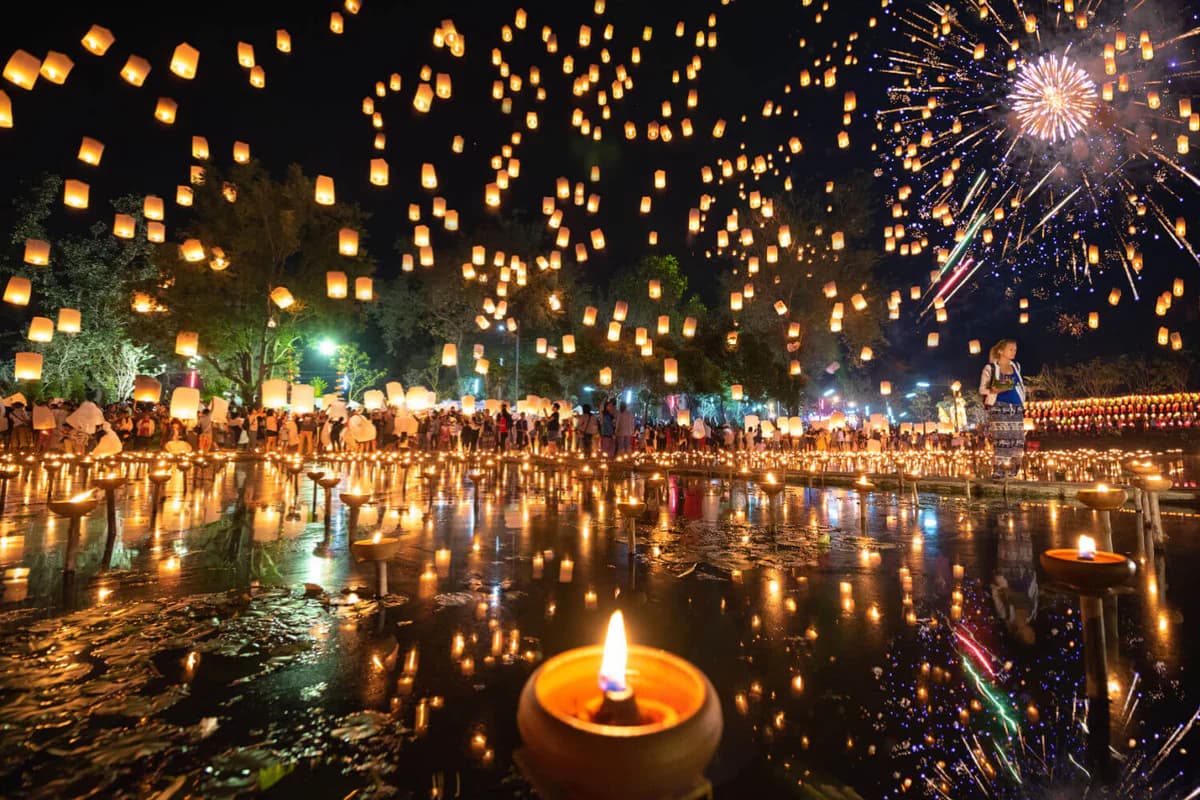 Tradition tells us that when someone dies, the family needs to organise a funeral service straight away, in honour and celebration of their life. This usually takes place within a week of passing and whether in a church or a funeral home this service usually follows a prescribed format and is quite formal in nature. However, you don't need to have such a formal funeral service if you don't want to. Just as each of us are unique, a farewell to a loved one can reflect that uniqueness.
Here are 8 ideas to get you thinking about how you can create a personalised memorial for your loved one or even get you thinking about what you want for when you pass. All a memorial really needs is family and friends gathered to celebrate a loved one's life. The rest is up to you.  
1. A meal at a favourite restaurant, bar, venue
A memorial can be as simple as inviting friends and family to share a meal at one of your loved one's favourite eating venues.  Book a table, or for a large group book a room or the whole venue. Share a meal, have a toast, share memories, even an open mic time where everyone has to share a memory.  Keep it informal and personal.
2. Open house memorial
Have a day or evening where you simply hold an open house at your home.  People can come and go as they are comfortable. You then have the freedom to chat with people as they come.  You can have a photo DVD going on loop for people to stop and watch, have photo albums out for people to flip through and have a table set up for people to write down memories and messages.  Being in your own home is a comfortable, safe place to farewell your loved one.
3. Send-off at a favourite place
Did your loved one have a favourite place they liked to visit or somewhere that held significance?  If so organise a send-off there. Hold a picnic at a favourite park, a beach day at their favourite beach, a BBQ in the bush.  You can hold a small service or simply do something less formal, but there is nothing that says you must have a memorial service in a funeral home.
4. Favourite hobby in honour
Organise a golf day, a trivia night, a group trip to the football, ten pin bowling night, a night of bingo – whatever your loved one's favourite hobby was, organise a day where you all participate in that hobby in honour of them.   
5. Movie night memorial
Did your loved one have a favourite movie, or is there a movie that reflects their life?  Why not hold a movie night. A number of local cinemas allow private functions so you could book out a cinema. Otherwise book a local hall, or hold it at home.  You can even book outdoor projectors and screens for an outdoor movie night. Pop some popcorn, have a bit of an open mic to begin or end the night where people can share thoughts and memories, and all sit back, relax and watch a movie together.
6. Serve the community to honour your loved one
Was your loved one known for how they gave for others?  If so, honour them in a way that gives back to the community.  Have a session where you all donate blood, a tree planting day, cleaning up the neighbourhood, get together and cook meals to feed the homeless or engage in the charity your loved one was involved in.  Options here are endless and if you are considering honouring your loved one by giving back to your community contact your local council or charities in your area. I am sure they would be thrilled with the offer of help for a part of a day by a group of people wanting to give back.
7. Hold a memorial on their birthday
We all feel we need to rush and hold a memorial service soon after someone passes.  This is not so. You can take time and often taking time helps you to be able to concentrate on yourself and your grief immediately after passing.  As an alternative, why not hold your special memorial on your loved one's birthday. This will give you something special to look forward to on that day and you can avoid being alone and the day being difficult and awkward. Instead get together with family and friends and have a memorial or even if you feel like it a birthday party in honour of them.  Of course this day will involve lots of memory sharing, laughter and tears, but what a special way to spend a birthday.
8. Live music memorial
Book a group to go see your loved one's favourite musician or group live.  Or hold a private event where you book a cover band. Often we can't get to see the original, but nothing is stopping you booking an Elvis impersonator or a Beatles cover band. Did they love to dance?  Book a venue and band or DJ and hold a dance party. The idea is to reflect someone's life by getting together and enjoying what they loved. There is nothing more powerful than sharing music with others.
We've created this Spotify playlist to give you a few ideas for some suitable songs you might like to include in your loved one's funeral or an end-of-life memorial service.
Do something a little more private
Of course there is nothing that says you need to hold an event that involves lots of people.  You may just not be able to do that and that's ok. You can still do something alone or just with the immediate family to honour your loved one and this in itself can be very healing. Ideas could be:
Go on a holiday to a special location;

Set up a place of homage in your home for a while, with candles, photos and memorabilia in a part of the home where you can go and reflect;

Plant a tree or make a small memory garden;

Donate to a cause in memory of your loved one;

Write your loved one a letter or create a memory book of photos and memories;

Create a piece of art as a memorial. Even take a pottery, jewellery or painting class to do so. 
Final thoughts on personalising memorials
A service organized by Memoria enables you to organise the cremation when your loved one passes and then when the time is right you can put together the appropriate memorial event to celebrate your loved one's life. Don't feel pressured into rushing into an expensive cookie-cutter funeral. Instead take your time and fashion something – big or small, that truly reflects the uniqueness of the person you loved.